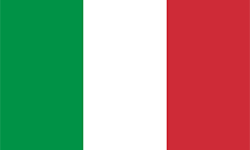 Italy Six Nations 2024 Fixtures
Italy will play two home matches (vs England and Scotland) and three away matches (vs Ireland, France and Wales) in the 2024 Six Nations Championship.

Italy begin their campaign against England at the Stadio Olimpico in Rome on Saturday 3rd February 2024.

All kick-off times shown in GMT.
Italy Six Nations 2024 Fixtures