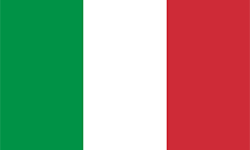 Italy Six Nations 2015 Fixtures
Italy ended the 2015 Six Nations Championship in fifth spot, with only a last-gasp win against Scotland to celebrate.

Italy suffered resounding defeats at the hands of Ireland, England, France and, in particular, Wales on the final day of the Championship.

Italy did manage to avoid winning the Wooden Spoon, which went to Scotland!
Italy Six Nations 2015 Results
More Italy Rugby Fixtures